A Few Words About Us
SOUTh SHORE MEDICAL CARE HAS BEEn PROVIDING QUALITY MEDICAL CARE FOR THE PAST 20 YEARS
We provide the Medical Care you need, When You Need It.
Colds, Sore throats, Lacerations, Burns, No-Fault Cases, Work Injuries, Rashes, Allergies, Infections, Wounds and other medical problems can be treated at our office.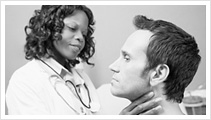 WE PROVIDE STATE OF THE ART MEDICAL TREATMENT AND DIAGNOSTICs
X-Ray, Sonography, Cardiac Monitoring/Testing, Pulmonary Function, Vascular Testing, Audiometry, EKG, and Diagnostic Labs are all available on-site.
top
why choose us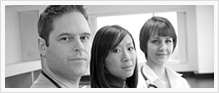 Medical Care When You Need It
We provide treatment of medical illnesses and injuries, in a comfortable office atmosphere.
top
Occupational Medicine
South shore Medical Care provides physical exams (including pre-employment), respiratory evaluations, and other services including treatment of work / non-work related injuries.
Call Us for more SPECIFIC information.
we WILL work WITH YOU, to DETERMINE your specific MEDICAL NEEDS.
our office can provide you with recommendations for INJURY CARE AND PREVENTION
We will custom tailor a medical compliance plan that will be complete and economical.
top
urgent Medical Care
Due to the wide array of diagnostic testing available at our office, most medical problems can be treated at the time of your visit. For complicated cases South Shore Medical Care maintains close relationships with a full array of medical specialists available for consultation.

ALL LIFE THREATENING EMERGENCIES SHOULD GO DIRECTLY TO THE NEAREST HOSPITAL EMERGENCY ROOM